Regular price
£156.00 GBP
Regular price
Sale price
£156.00 GBP
Unit price
per
Sale
Sold out
SP Powerworld EA480 is a direct replacement for the Genuine Stamford* AS480 E000-14808/1P. It's equipped with Over Excitation Protection, Soft Start Voltage Ramping Function, EMI suppression and Under Frequency Protection.
£130.00 plus VAT
Accepted worldwide as the only Quality and Legal aftermarket replacement. It's been designed to work in exactly the same way and operates at the same performance. It's the same size, function and has the same wiring connections, it also comes with 12 months warranty.
Ex stock - shipped Worldwide. For EURO or USD pricing please contact us:

Sales: info@sp-powerworld.com 
Tel: +44 (0)115 923 2568 (United Kingdom)
Tel: (24-hour) +44 (0)7484709956 (United Kingdom)
*All manufacturer names, numbers, symbols and descriptions are used for reference purpose only and do not imply that any part is the product of these manufacturers.
 Features:
Rated frequency 50/60 Hz
Under frequency protection and soft start voltage ramping
EMI suppression
Voltage regulation less than +/-0.5%
Over excitation protection
Quadrature Droop Input for parallel operation
Supports connection with Stamford Excitation Boost System (EBS)
 Specifications:
Sensing / Power Input
(Average Reading)

Voltage 60 to 300 Vac 1 phase 2 wire
Frequency 50/60 Hz (Jumper Selected)

Excitation Output

110V 1 phase Continuous 31 Vdc 5A Max. 45 Vdc 7.5A for 10 seconds
220V 1 phase Continuous 63 Vdc 5A Max. 90 Vdc 7.5A for 10 seconds
Note: If AVR is mounted externally to alternator continuous current should be reduced by 20%
Resistance Min. 6 ohms Max. 100 ohms @ 110V / Min. 13 ohms Max. 100 ohms @ 220V

Build Up Voltage

4Vac 25Hz residual volts at power input terminal

External Voltage Adjustment

Max. +/-10% @ 1K ohm 1 watt potentiometer
Use 7.5K ohms resistor to enable 110Vac sensing

Voltage Regulation

Less than +/-0.5% (with 4% engine governing)

Typical System Response

Less than 20 milliseconds

Static Power Dissipation
Quadrature Droop Input

Input resistance 10 ohms
Sensitivity 0.07A for 5% voltage drop (PF=0)
Max. input 0.33A

Over Excitation Protection

Excitation Voltage 70 Vdc +/-10%
Time delay 10 to 15 seconds

Voltage Thermal Drift

Less than 3% at temperature range -40 to +70 °C
Accessories

Jumper Terminals
M5L35 Screw
Adjustment Tool
Environment

Operating Temperature
Storage Temperature
Relative Humidity
Vibration
Physical Specifications

Dimensions

130.0 (L) x 90.0 (W) x 39.0 (H) mm
5.12 (L) x 3.54 (W) x 1.54 (H) inch

Weight

260 g +/-2%
0.573 lb +/-2%
Share
View full details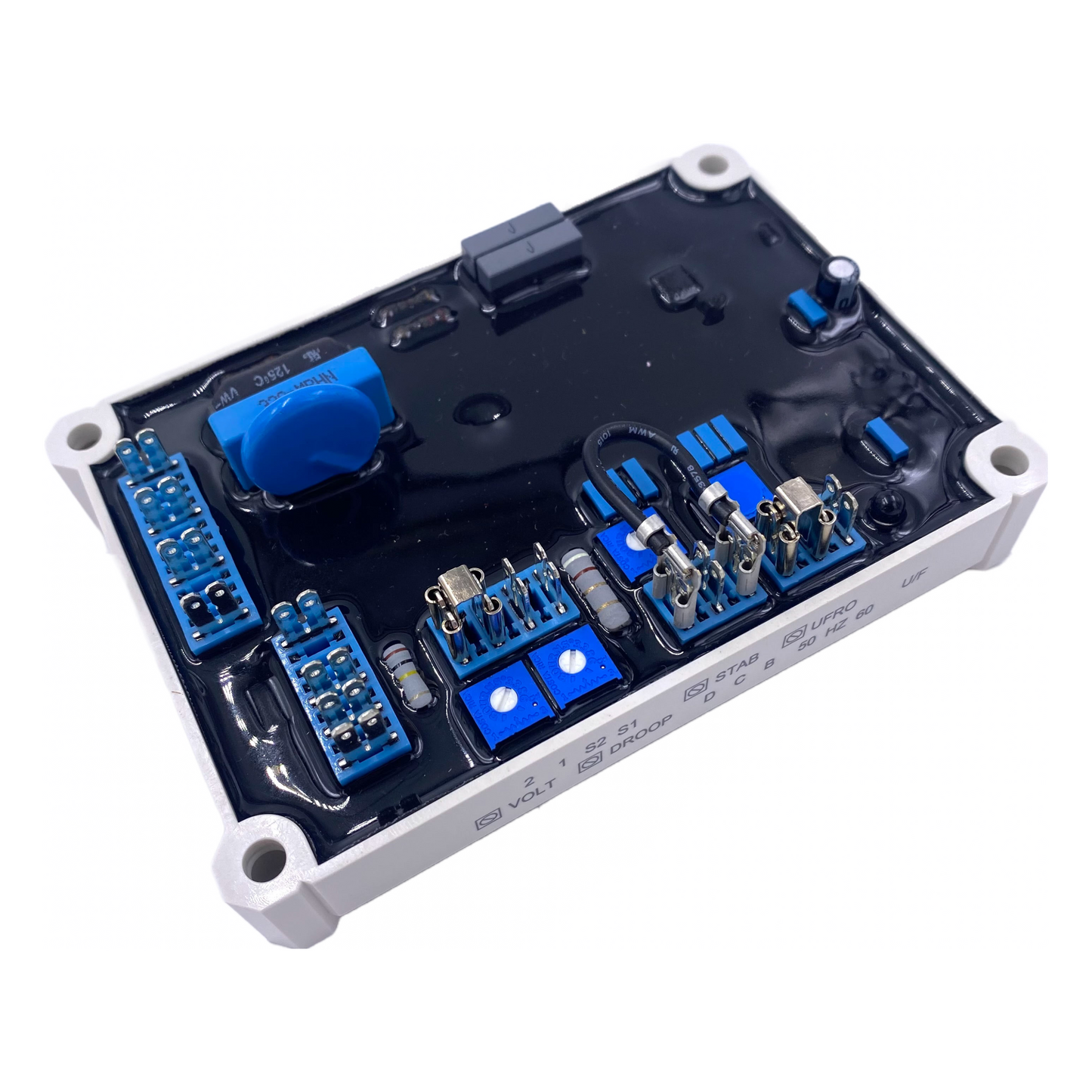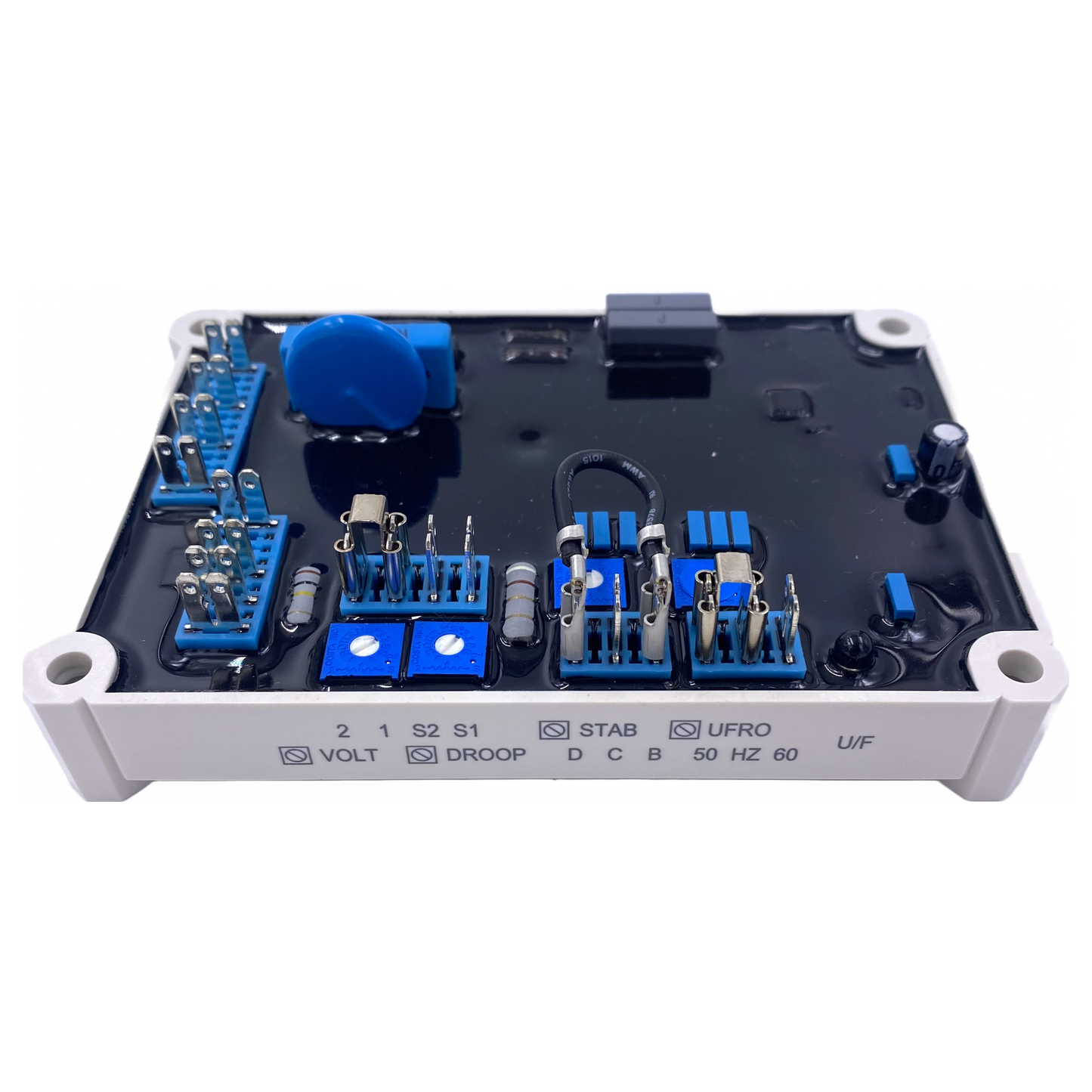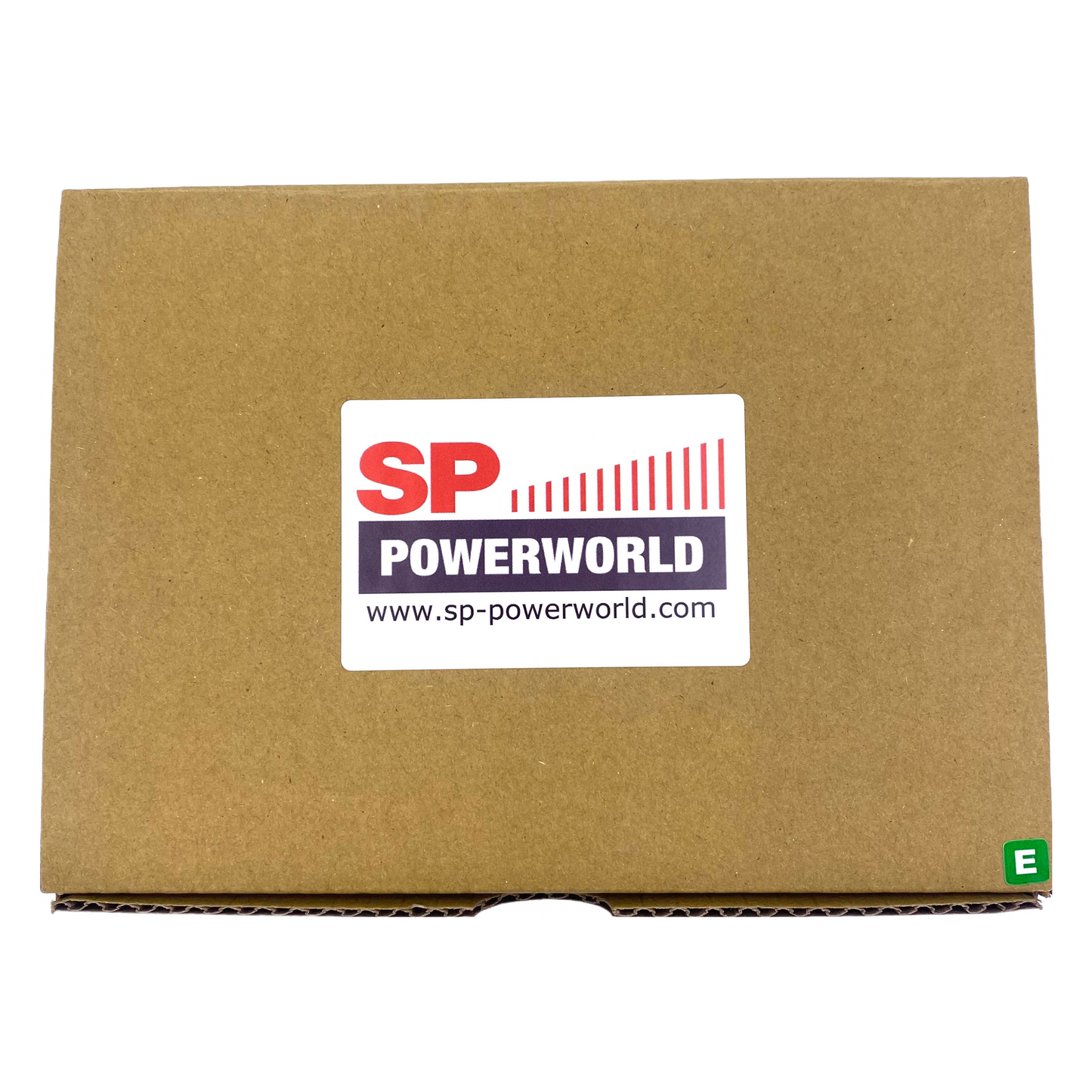 Genuine Products with Full Warranty

We are aware that there are poorly made illegal Chinese counterfeit models available on the market. Please note our products are Genuine, come with full warranty and have been sourced directly from the factory.

Worldwide Shipping

All items are shipped from the United Kingdom and we cover all of Europe and the rest of the world. For an accurate DHL Quotation please contact us.