Regular price
£360.00 GBP
Regular price
Sale price
£360.00 GBP
Unit price
per
Sale
Sold out
SP Powerworld ADVR-083 Universal Voltage Regulator comes with an extra large heat sink which significantly increases cooling efficiency. Functions include over excitation protection that can automatically shut-off output when voltage sensing is lost.
It's compatible with the Leroy Somer R438. 
£300.00 plus VAT
Ex stock - shipped Worldwide. For EURO or USD pricing please contact us:
Sales: info@sp-powerworld.com
Tel: +44 (0)115 923 2568 (United Kingdom)
Tel: (24-hour) +44 (0)7484709956 (United Kingdom)
 Features:
Voltage Sensing Input and Power Input can be single-phase or 3-phase
Digital voltage sensing circuit and Under Frequency Protection circuit improve thermal drift characteristics
Over Excitation Protection // Under Frequency Protection // Soft Start voltage ramping
Can be used with generators operating parallel
Built-in high capacity protection fuse
Built-in EMI suppression
 Specifications: 
Sensing Input (Average Reading)

Voltage and Frequency DIP switch settings
Voltage 90 to 520 Vac 1 phase / 3 phase
Frequency 50/60 Hz

Power Input

Voltage 60 to 300 Vac 1 phase / 3 phase
Frequency 40 to 500 Hz

Excitation Output

110V 1 phase Continuous 63 Vdc 8A Max. 90 Vdc 10A for 10 seconds
220V 1 phase Continuous 125 Vdc 8A Max. 180 Vdc 10A for 10 seconds
220V 3 phase Continuous 150 Vdc 8A Max. 215 Vdc 10A for 10 seconds
Resistance Min. 15 ohms Max. 100 ohms @ 220V
Fuse Spec. Slow blow 5 x 20 mm 10A

External Voltage Adjustment

Max. +/-10% @ 1K ohm 1 watt potentiometer

Quadrature Droop Input

CT N:5A or N:1A
Burden greater than 5 VA

Analogue Voltage Input

Input resistance greater than 2K ohms
Input range +/-5 Vdc or + 0 to 10 Vdc

Build Up Voltage

Greater than 5Vac 25Hz residual volts input power

Soft Start Ramp Time
Voltage Regulation

Less than +/-0.5% (with 4% engine governing)

Typical System Response

Less than 20 milliseconds

EMI

Built-in Harmonic suppression

Static Power Dissipation
Under Frequency Protection (Factory Presets)

50 Hz system knee point at 45 Hz
60 Hz system knee point at 55 Hz

Over Excitation Protection

25 to 105% of input power (adjustable)
The OE function can be turned off after 10 seconds delay

Voltage Thermal Drift

Less than 3% from -40 to +70 °C

Under-Frequency Knee Point Thermal Drift

Less than +/-0.1 Hz from -40 to +70 °C
Environment

Operating Temperature
Storage Temperature
Relative Humidity
Vibration
Accessories

M5L35 Screw
Jumper terminals
Physical Specifications

Dimensions

150.0 (L) x 135.0 (W) x 61.0 (H) mm
5.91 (L) x 5.31 (W) x 2.40 (H) inch

Weight

750 g +/-2%
1.654 lb +/-2%
Share
View full details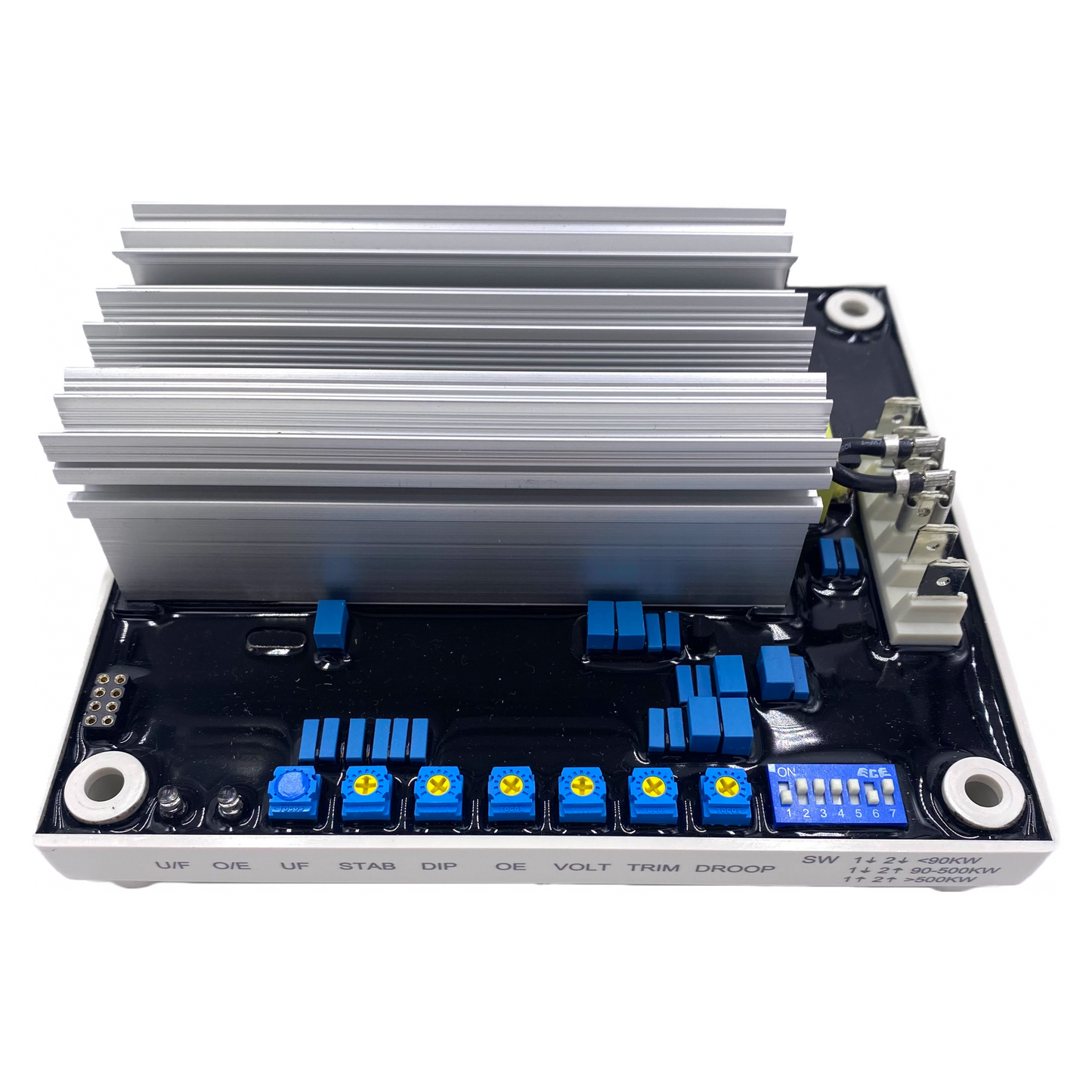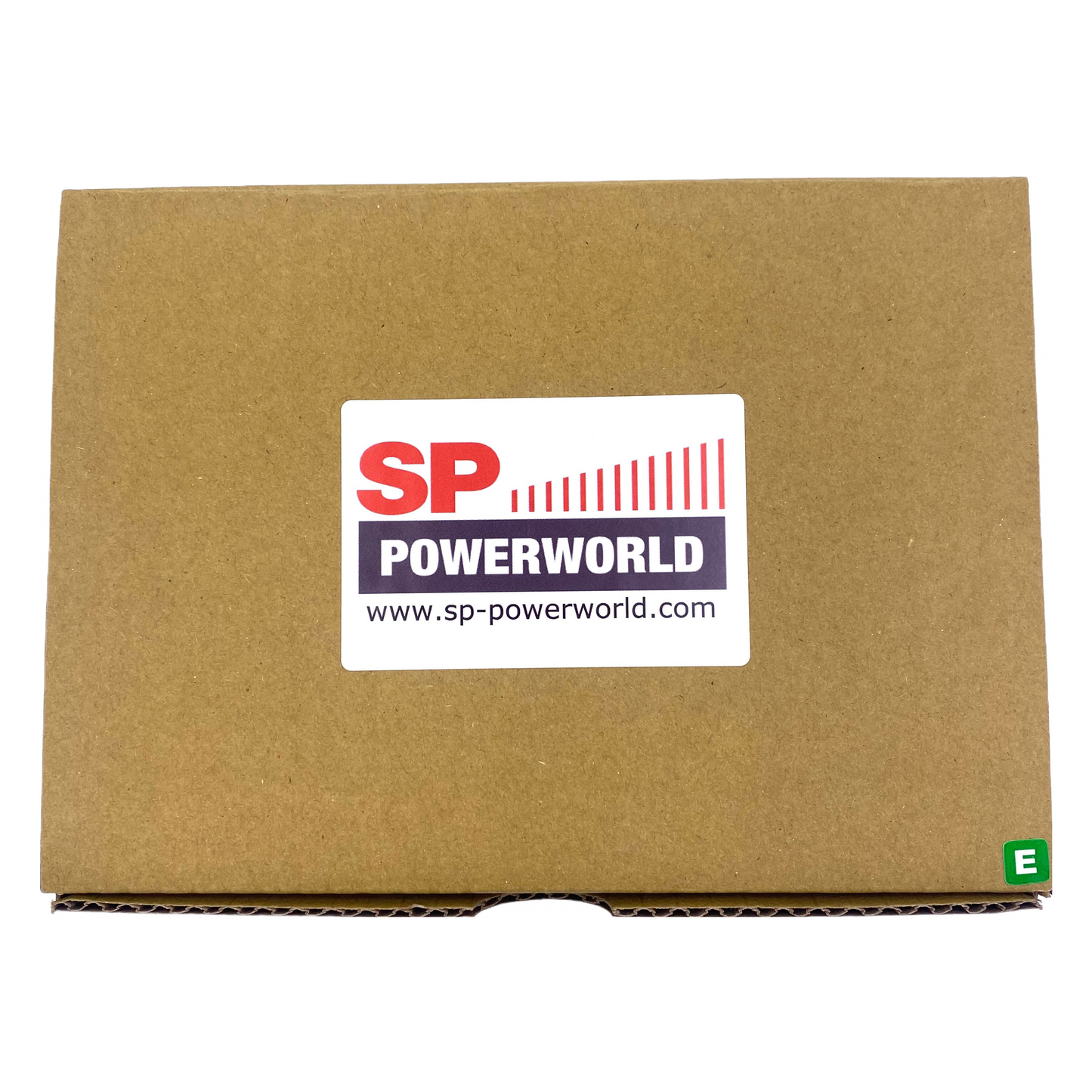 Genuine Products with Full Warranty

We are aware that there are poorly made illegal Chinese counterfeit models available on the market. Please note our products are Genuine, come with full warranty and have been sourced directly from the factory.

Worldwide Shipping

All items are shipped from the United Kingdom and we cover all of Europe and the rest of the world. For an accurate DHL Quotation please contact us.